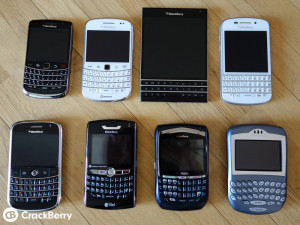 More often than not when I am in a social setting and I pull out my lovely BlackBerry Classic Smartphone I get similar comments:
– "Oh, you still have a BlackBerry?" (shocked or frowning face)

– "It's been a looong time since I have used one of these"

– "Why do you still have a BlackBerry?  I thought they stopped making them"
The last comment can be blamed on BlackBerry's lack of marketing for BlackBerry 10 and the Priv.  But as for the comment "Oh, you still have a BlackBerry?", the answer is quite simple: It gets the job I need it for done faster and efficiently – and I don't play games or care for timesink apps
Now, don't get me wrong; timesink apps have their place and are very important to a vast majority of users – as is evident with the abundance of apps in the ecosystems of Android and iOS.  And when I say 'Timesink' apps I am referring to games (a la Candy Crush, etc.) and social media apps (Instagram, Snapchat, Facebook, etc.).   The primary function of a phone; or at least 80+% of what a phone is used for is communications – that relates to phone calls, e-mail, sms.  Throw in another 10-15% for organization such as apps for calendars, GTD's, and contacts.  Every other app is virtually a timesink (and yes, there can be positive timesink apps that allow you to learn).  And on BlackBerry 10, and on my BlackBerry Classic, nothing beats the communications experience.  As for the 'app gap' situation, doesn't bother me as much as I don't have that much down time to download the latest doo-hicky app – and the Android runtime on BB10, though limited, serves up for the few Android apps that I do use.
With the current state of BlackBerry always in flux, and the state of the BlackBerry 10 OS in a greater state of flux, I still stand behind the device and platform because it is truly a great innovative fast and fluid OS that has an only hindrance of not being able to cater to the 'lore' of timesink apps that exist on iOS and Android.
.:: LiBM ::.