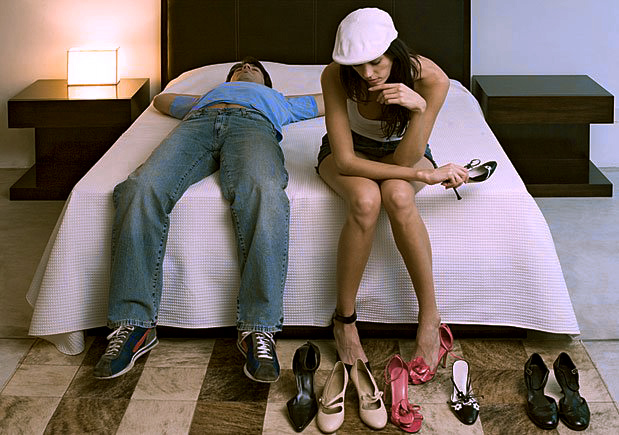 Flip the Neediness?
A method to dump your partner w/o being the 'Bad Guy'
I'm sure we all have had that experience of being with someone that just became too needy over time; at first their needy behavior was 'adorable, but then it grew into a weird beast that is both weird and sometimes creepy – with constant text messages and phone calls. Well, there are a couple of ways to deal with the needy:
Drop 'em like its hot – the fastest & equally coldest method
Tolerate – answer the constant text messages/phone calls
Flip the Neediness – YOU become the needy one!
Now this is the one that is most interesting, 'Flippin the Neediness'. Defined by comic
Justin Laite
, this is the process of becoming even MORE needier that your needy partner so that they start realizing that YOU are the neediness and with the hopes that they eventually dump you because they can't handle your needy behavior any more.  So for instance if they call you 5 times a day, then you start calling them 20 times a day.  Send them over 50 text messages a day; describe your toast, coffee, brunch, lunch, and so on.  'Like' and comment on all of their FaceBook posts everyday.  Eventually, they should be sick of you and will start to think that YOU have a problem.  This is almost an ideal situation if it works because it removes the burden of dumping someone that is emotionally unstable.  Classic.
Has anyone tried this before? What has been your findings? I would presume it would be awesome.

_____________________
Starring Comedians:
Sylvana: @sylvanasays
Justin Laite: facebook.com/justin.laite
Produced by Urban Comedy Network