Table of contents for Not to go on a Tangent, but ...
tan(010) – Importance to women is a hard route to MapQuest

Super Tangent(010)
Night out with friends, prep your route, importance, workplace exit cues
Preamble: Ahhhhhh, feels good to get writing these tangents again – its not that nothing hasn't been pissing me off (there is never a dry spell of that), just been busy focusing on more topic related posts. There is a correlation I think between tangents/rants (pent up anger and frustration) to producing great content; whether it is art, writing, sports, or singing – frustration seems to affect performance (for some), well for me, looks like it is positvely correlated. So, haters, busters, chumps, pricks, hacks, and lames – keep doing your thing!
Night Out with Friends
Maybe it's the anti-social nature in me, or maybe it is the years of experience waiting for people, picking up people, people not being ready when they said they will be – but I do not really enjoy the process that preceds going out to the club/lounge with friends. I know there are some folks that bask and really like this stage of going out; but I repel it, try to avoid it as much as possible. My usual experiences usually goes like this: friends get the 'cheap-bug' and want me to drive, they are reluctant to pitch in on gas & parking, and then there is the waiting part (see my various posts on 'time' to understand that). Recently I have tried to bypass all of the elements that annoy me of the club process by telling my friends that I will meet them at the venue – but somehow that never pans out as expected. Maybe, just maybe, in the future I will pronounce that I will not attend, and then magically appear – thus saving my time, money, and sanity.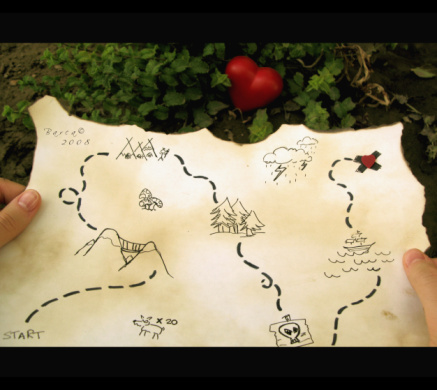 Preparing Your Route
Maybe its one of those weird logical things that only make logical sense, but if I were going to an address that I don't know – I will not ask directions from other people; as usually these directions go somewhat like "turn left after 2 lights, the 4th street turn right, after you see the school go for 2 more blocks then turn left", and so on. More times than not in those situations, a key count of a light or street is overlooked, which leads to one getting lost. So to avoid those situations, one should search out the directions on Google Maps or MapQuest so that they can print out or write the directions – especially if you have days/weeks advance notice in knowing that you have to be at this specific location. It baffles me that some people who use web communications daily, do not rely on the web to solve a simple problem such as directions. People need to be self-reliant in solving life's simplest problems, don't rely on others solving your issues that you could've easily solved yourself with a little effort and time management. Step your game up!
Measuring Importance
Women have a hard time in understanding. Period. Wait, that was too 'black & white', maybe not 'period', because women have no problemo in understanding what is important to them – but lord help you for women trying to UNDERSTAND anything that DOES NOT relate or affect them (ooh, isn't that 'selfish', lol). That is like trying to explain color to a man that was born blind, teaching a dog to speak several human languages, understanding the meaning of life – it is damn near impossible and will take years to accomplish. I don't think there is more need to elaborate other than that women usually have a tendency (yes, strong stereotypes are being used) to only have concern for themselves, and to f— everything else, everyone, and there desires. So fellas, as I have said many times in tweets, posts, in relationships it seems that you got to sit on your knees, cup your genitals, give up your independence, brain, and pride to your woman – if you truly want to make her happy … (that was sarcasm). Stand up fellas, don't let these birds peck at you; if you had fear before, get some courage you cowardly Lion – stand up.
Workplace Body Language Cues
This is for all those in the work environment, I am sure you have experienced a million times already. I can't stand when people don't pick up on body language cues that I drop, that indicate that: a) I don't care to sit and 'chit chat', b) I have lost interest in the conversation, or c) I really don't give a f— in engaging in this mindless dialogue. I usually drop cues such as backing away from them, turning my body away from them, begin typing on my workstation again – but it usually doesn't work as they still talk; talking about what they did last weekend, what they will do this weekend, about the boss, blah blah blah blah. I have to blame myself for this, I have to rant on my behavior because I am a very good attentive listener. I give good attention cues such as nodding head, saying stuff like "oh really?", "wow", "ok", "that's good", and so on. Essentially, I may be motivating them to talk more as they are picking up on my verbal responsive cues, and may be ignoring or not even noticing my body language cues … and they say that "Body Language speaks louder than Verbal Language", well, not in the workplace environment, at least not for me.
.:: LiBM ::.