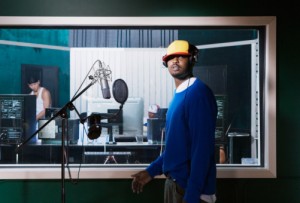 Management Tales 101
Gotta give a shoutout to all Managers of the Independent Artists out there; management is a real tough gig. By definition of the job itself, Management is working for others, and hoping to fulfill their wishes and intent to the best of your capacity; so thus, you are working for people that already think highly of themselves and are a tad bit self-absorbed.
And the management of independent artists is a whole different beast I imagine; as the artist(s) are also co-managers, and necessarily do not have to take heed to your comments and recommendations. As most artists already have a 'beautiful roadmap' as to how they will make it in the game. The best thing you can do as a manager is to try and offer advice and constructive criticisms; though this may be a bit hard, because as a manager you are by very nature/definition a 'control freak' and/or have control issues – so not having free control over whatever you are managing, can prove to be frustrating.
So, here are a list of resources and potential problems with solutions for dealing with your independent artists:
Recording
How to deal with artists not recording and/or sticking to their schedule?
This is tricky, because part of the reason they may not be recording is due to lack of creativity, or due to laziness. So to sift through this if you are experiencing recording problems, is to stop making the schedules for them, and tell the artist(s) to start scheduling their own damn schedule – this way you can test their seriousness and work ethic.
Promotion & Brand Visibility
What do to with artists whom are not engaging and interacting with fans?
Some artists think that they just make music and perform – and that's it. But in this day of age, I would liken artists as brands – and their are many ways to manage and promote your brand, and more importantly engaging and communicating with your followers/fans. With the range of tools that are available to us, it is easy to engage in 'CRM' (Customer Relationship Management) with a brands following, here are some good tools:
HootSuite – scheduled sending of tweets (offers free & PRO accounts), and has mobile apps on BB, iOS, Android
http://www.hootsuite.com
Gmail – the amount of tools and features that gmail has makes it easy to send and respond from any computer or device
http://www.gmail.com
Google Voice – Allows you to get a virtual number that you can use as a business number; and can be managed via your Google gmail account.
http://www.google.com/voice

Miscellaneous & Organization
Other things to help keep you organized:
Notebook: bring these to meetings and document major goals and ideas so that in the future you can go back to these failed goals and see 'what went wrong'
Calendar: Usually everyone has a smartphone, so teach your artist(s) about how to use the calendar function (you'd be surprised how many people that have smartphones don't use this feature). And for important events and milestones, add several reminders so that they can't say 'I never knew'. I love the Calendar, its a fail-safe bullshit meter
If you have any other items that I may have missed, please feel free to comment and let me know – heck, I'm still learning myself.
P.S.;  and I guess the greatest asset to have is PATIENCE, as you deal with some things and thoughts that make no logical sense.