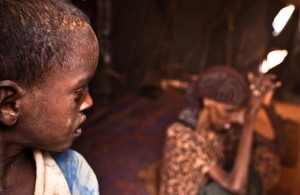 Tragic News All Around
Tragedy Fatigue is a concept that suggests repeated exposure to catastrophic events such as earthquakes, tsunamis, war, and other events where there is a loss of life, can wear down the spirit and psyche of a society. This past year or so has been especially rough on the collective psyche; Earthquakes in Haiti and Japan, threat of a nuclear meltdown in Japan, violence with the 'Arab Spring' revolts in the Middle East, wars in Libya, Iraq, and Afghanistan, and natural disasters such as floods and tornadoes. Thus, watching the news constantly of these tragic events can easily affect anyone – such is why, I suggest, that stories of infidelity and cheating may not be all that bad for society's psyche. For awhile I thought that the major news networks were covering too much 'sensationlism' news; stories about affairs, scandals, escorts and such, but there may be some good that comes about with these stories – giving people a mental break from the tragic occurrences that happen frequently. As a society we have become to desensitized to the tragedies of the world that bring pain and death; and as humans, I hope we feel a bit of empathy and sympathy for those experiencing such pain. And in contrast, on the pain scale, an infidelity scandal is something that we can identify with, but not be as affected as violent tragedies.
So the next time you see CNN dedicating too much time on the latest celebrity cheating on their spouse, still condemn them, but maybe realize that they are giving a much needed break from reporting real problems in the world to reduce your fatigue.
.:: LiBM ::.