Cleveland Responds to LBJ Nike Ad
Besides that the production value of this response video to Lebron James new Nike Ads is very high; which suggests that a lot of people in Cleveland are passionate about this issue, this video hits LeBron hard on several points. They call him a traitor, quitter, and pretty much label him a bitch – the moral of the story is that the city of Cleveland is very passionate about their sports.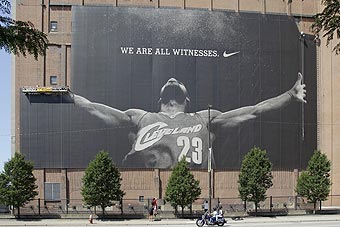 The Recession
In a city hit hard by the recession, it is not surprising that many people find solace and/or escapism from their everyday life through sports – and what makes this particular story very hard is that LeBron grew up in Cleveland; as oppose to most sports franchise players that come from another place.  Thus, the people of Cleveland felt like Lebron is 'one of their own', and literally, he is.
On one hand you got to feel kind of bad for the city of Cleveland – as they treated LeBron like a lover, brother, family member that betrayed them, but on the other hand, it is just 'sports' and sports these days are a strategic game.
.:: LiBM ::.