Buy Yourself a Personality: Motorcycle
I never got what the excitement over motorcycles are; many people find thrills in 'being one with the road' and living dangerously as one pothole or rock can be a devastating life-ending accident. I like my life. And which is why I am not a subscriber to the motorbike craze, I am not against motorcycles completely – I recognize their value in fuel consumption, insurance, and their ability to weave through traffic. Many people are willing to fork over 10-40k for a Kawasaki, Honda, or Harley for a mode of transportation that can only be utilized certain times of the year – some people have a lot of disposable income OR are buying some personality for themselves, such as:
Rebel
– just having any kind of bike makes one look like a bad boy – someone who is a rebel against the system. This stereotype is sometimes the furthest thing from the truth as that Kawasaki rider is probably some computer analyst for a multinational corporation
Defiance
– bike riders always seem to have the perception that they defy authority; they don't follow rules, they break them. The other defiant trait is that bikers weave through traffic and push the speed limit; if you don't perform such a behavior then you either have gotten a very costly speeding ticket or you are just a 'poser' – something that a biker never wants to be seen as (even if it is true).
Gear Head
– it is assumed that any biker is a gear head/bike and car junkie; meaning, they know everything about bikes, cars, how to fix mechanical issues, and so on. Bikers will be seen almost as an authority figure on bikes, and will be asked about the new bikes on the market, questions about torque, horsepower, and other performance and maintenance issues.
Playboy
– it is automatic, one will instantly see a change in their love life. Girls that didn't think you were hot before will suddenly have a change of heart (Mike Jones Syndrome). And of course, they will want to go for a 'ride', and I say give them a physical one, and a metaphorical one … you dig?
In all, one of the big things that you get from buying your personality (via the Kawasaki, Yamaha, or Honda) is the 'cool' factor. You will get the looks, the stares, the glares, the envy – just be careful, for some that is more lethal than heroine.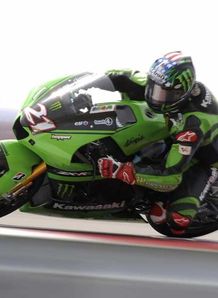 .:: LiBM ::.