Let's hope this effect is something of the past ….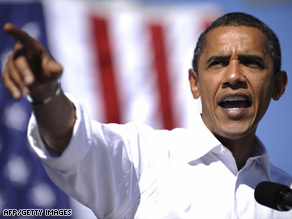 The Bradley effect is named after former Los Angeles Mayor Tom Bradley, an African-American who ran for California governor in 1982. Exit polls showed Bradley leading by a wide margin, and the Democrat confidentially thought it would be an early election night. But Bradley and the polls were wrong. He lost to Republican George Deukmejian. The theory was that polling was wrong because some voters, who did not want to appear bigoted, said they voted for Bradley even though they did not.  "People will usually tell you how they voted after the election, but we found in the Bradley campaign … that people were actually not telling us who they voted for," said Charles Henry, who researched Bradley's election.
I hope for the best, but I always had this thought in the back of my mind – let's pray that I am wrong and that America has changed, yes they are still a few of those Americans that think that Obama is a Arab & a Terrorist, but they all watch Fox News …. and their viewership is decreasing day by day.
.:: LiBM ::.