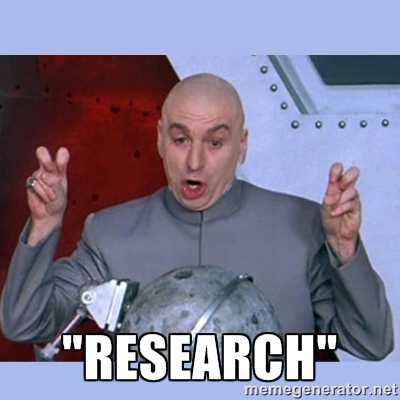 Research into Research
Everyday news networks and the blogosphere report either the findings of a research study or state that a research study is about to commence(funded); usually the research comes from a branch of the government or an education institution. A recent study I heard was a municipal government conducting a 'Feasibility Study' for transit improvements – which was going to run a few millions of dollars; it got me thinking – why do research studies cost so much? A primary factor for the costs is that research companies are overpaid consultants that charge a lot of money to pretty much tell an organization of what they already suspect is occurring (within their own organization). In this day of age of SurveyMonkey and Google Docs, you'd figure that research costs would subside, but that doesn't appear to be the case – in my opinion. As Research institutions/firms are sprouting up like its spring in farm country.
A lot of the research studies that you may find may be one of those 'duh' and 'obvious' things; which begs the question whom thought it would be useful to waste their time and somebody else's money in this endeavor? Here are a few examples:
– Surgeons Perform Better with Eye Movement Training
– Abstinence-Only Education Does Not Lead to Abstinent Behavior
– Relaxing Can Make You Fatter
– Under Money Strains, Some Older Adults May Turn to Alcohol
As you can see, some of these research studies fall under the Common Sense realm, which unfortunately is not at all that common. I was trying to do some research into why the costs seem to be so much, but I couldn't find anything, kind of ironic isn't it? Or maybe I need to spend a bit of money to conduct some research into the matter …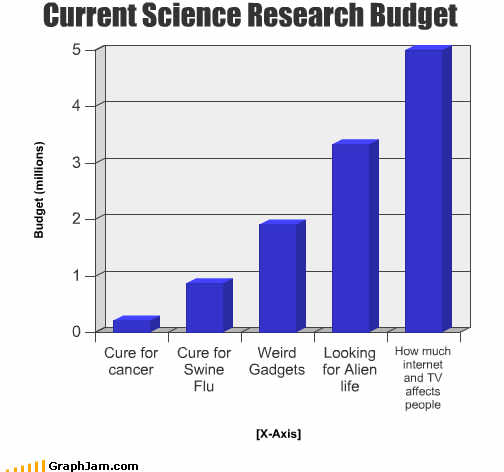 .::LiBM::.