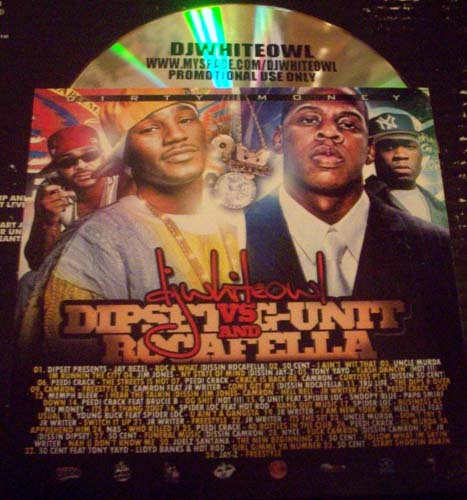 DipSet vs. G-Unit and Roc-a-Fella
This mixtape takes one back down memory lane to the late 90's to early 2000's when the hip-hop game was fierce with lyrical competition from the likes of Freeway, Beenie Siegel, Jay-Z, 50 Cent, Camron, Juelz Santana and others.  DJ Whiteowl produces a nice blend of popular and underground tracks.
Mixtape download here
.:: LiBM ::.